Factors to Consider When Hiring a Tree Service
Tree Services Roswell GA are an important part of the maintenance of built environments, including backyards, parks, and road verges. This industry applies arboricultural methods to the care of trees in a variety of settings. These settings include city streets, parks, and backyards. When hiring a tree service, it's important to consider how much the work will cost, as well as the safety practices and environmental impact.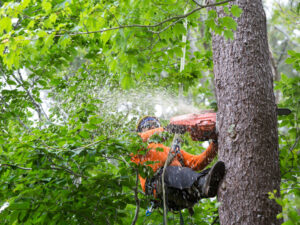 There are a variety of factors that affect the cost of tree services. These factors include the type of tree, its size, its location, and the degree of trimming required. Prices can range from around $200 to more than $1,000, depending on the level of complexity. Smaller trees require fewer services, while taller trees have more branches and require more time.
Some companies provide free estimates, and others will charge a fee for each service. If you'd rather do it yourself, consider breaking down the costs into separate parts. Then, you can offset a portion of the quote. The costs can be lower if you're capable of doing some of the work.
If possible, spread out tree services over several years. This will allow you to budget over time. For example, if you're in need of large tree removal, schedule the service so it won't cost you too much in one go. Or, if the tree's removal is not urgent, consider cutting a branch off a tree first and spreading the cost over a longer period of time.
Getting more than one estimate is also a great way to keep costs in perspective. Try to get three or five quotes, so you can get a better idea of the cost involved. Some companies offer payment plans or even financing so you can spread the cost out over time. Additionally, you can try to cut the costs yourself by doing a cleanup or cutting firewood.
When choosing a tree service, make sure you choose a company that is experienced in your area. There are many types of services that you can choose from, including pruning, removal, and more. Your cost will depend on the size of your tree and where it's located, but you can often find a professional for a reasonable price.
Tree services should follow good safety practices and procedures to ensure the safety of their workers. They should use safety harnesses and wear the appropriate protective clothing. They should also use high-visibility clothing and sharpen their tools regularly. It is also important to mark the work area around trees. Tree workers should also wear safety glasses to protect their eyes from any foreign objects. They should also wear a face shield to protect their faces from debris and the kickback of machines.
Tree trimming can be dangerous, particularly when working on tall trees. During work, the employees must maintain a safe distance from each other and from other trees to avoid falls. They should also talk to their coworkers to keep them updated on their location. In one case, an employee who was trimming a tree turned back and was hit by a falling limb.
The employees should also check the condition of each tree before cutting it down. If there are dead or weak branches, the workers should not use them as support. They should also wear fall protection harnesses. If the trees are in a dangerous state, they must ensure that they have a partner nearby to help them. The partner should also be trained in first aid and CPR.
Tree services should also be aware of nearby power lines. The trees should be at least 10 feet away from the power lines. If they are too close, the power company may de-energize them. They should also wear personal protective equipment, such as a helmet, hearing protection, and eye protection. Workers should also wear gloves made of leather.
Tree services should follow good safety practices to protect both the employees and the property owners. This is necessary because amateur tree workers can damage nearby assets, which will have to be repaired or replaced. Besides, many amateur tree care companies lack liability insurance. Therefore, it is important to follow the OSHA safety guidelines.
excavation
stump grinding companies
tree care
tree grinding
tree removal
tree trimming