Three Signs That You Might Need Emergency Tree Removal
If you live in an area that experiences storms, you might need to get Emergency Tree Removal CT service to help you deal with the situation. Broken trees can damage buildings and power lines. Broken branches can fall onto your roof, fence, deck, or patio. Whether a tree is dying or simply too large, call an emergency tree removal service to safely handle the situation. These services use cranes to get the biggest trees down and away safely.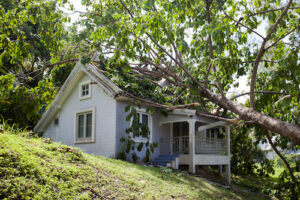 In addition to posing a safety risk, dying or sick trees can damage property and injure your family. That's why it's important to get emergency tree removal. But knowing when to call is essential for safe removal. In this article, we'll look at the signs that you might need to call an emergency tree service. In general, you should look for the following three signs:
First, don't get too close. A leaning tree may look stable, but it's a hazard and can easily shift and roll, causing harm to anyone passing by. In addition, make sure that pedestrians are safely off the area. Blocking off the area with a parked car or sawhorses will keep pedestrians safe while you get the tree removed. Finally, call 9-1-1 and the utility company.
If the tree is losing branches, it's best to get an emergency tree removal service. Trees without branches are not sturdy and may not survive storms. If the tree has a large number of branches, it may not be able to withstand the weight of a hurricane and could cause damage to your property. Furthermore, a leaning tree may be a hazard to the health and safety of your family and neighbors. Therefore, it's best to call an emergency tree removal service as soon as possible.
If the tree is diseased or damaged, emergency tree removal is important. The health and safety of your family and property will be at risk if the tree isn't removed quickly. In addition, a limb or two may fall on a vehicle. A sickly tree will also reduce the curb appeal of your property. The best way to make sure your property is safe is to contact an arborist to help you. The arborist will assess the situation and provide a quote for the work involved.
When hiring a tree service, it is important to make sure you are getting a reputable company. A good one will be transparent with their fees, so you know what you're paying for upfront. In addition, a reputable service will have a team of experts on the ground to assist you safely. Once a tree is down, you'll be relieved of a rotting log that is a hazard on your property.
Tree Service is a family-owned, second-generation company specializing in 24-hour emergency tree services. They also provide free quotes and will beat any written estimate from a competitor. You can also get discounts for veterans and senior citizens. Their services include tree removal, stump removal, storm damage cleanup, landscaping, and more. A tree service company should also have a 24-hour emergency phone number on hand. A tree removal company can save your property and reduce your costs while minimizing your risk of property damage.
Tree Services has been serving property owners for more than 50 years. They are fully licensed, insured, and experienced in all types of tree care. They can help you get rid of any type of tree, from trees in your yard to a large tree that needs to be removed. They have some of the biggest stump grinders and chippers in the city. They can also handle any size project. They are available 24/7 for emergency tree removal services and offer free estimates.
stump grinding companies
tree care
tree grinding
tree removal
tree trimming