What Do Landscapers Do?
Landscapers design, install and maintain gardens, lawns, retaining walls, pathways, and other landscaping features. Their work may be for commercial or residential clients. A professional landscaper can help you create a plan to fit your budget and meet your goals. Landscapers Tallahassee can also recommend the best plants to thrive in your climate and grow well in your yard's soil.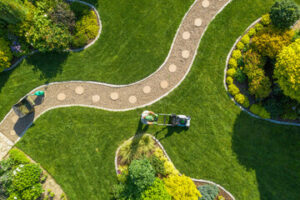 A career as a Landscaper is a great choice for people with a green thumb who enjoy working outdoors and want to help others improve their outdoor spaces. Landscapers work for landscape designers and contractors, lawn service establishments, golf courses, nurseries, and municipal parks.
Landscape design is converting a homeowner's vision for a property into an actual space. Using horticultural science, spatial organization and artful composition, landscapers create outdoor living areas that are functional, beautiful, and easy to care for.
In a typical design, the landscaper meets with the client to discuss goals and requirements for a project. They then use industry software to convert the client's vision into a landscape plan that details hardscapes, beds and plants.
Throughout the design, landscapers apply principles of proportion, order, repetition and unity to create a sense of order in the garden or yard. Diversity adds interest, but too many species, colors, textures or combinations can make a landscape appear disorganized and confusing.
Repetition can also be used to balance out differences in plant material or hardscaping solutions like paving, walls or fences. This can be achieved by repeating a plant in different positions within the landscape or creating an occasional new element to bring focus to an area.
Landscaping services can increase your property value, improve curb appeal and prevent foundational soil erosion. In addition, landscape installations can provide shade and reduce energy costs.
Many landscapers also offer maintenance and horticulture services, including weeding, pruning and treating disease and pests in your yard or garden. They can also help you select the right plants for your environment and design the ideal space for them to grow.
A landscaper may work alone, as part of a small team or as a contractor in a larger landscaping company. The contractor might specialize in specific areas of landscaping, such as planting, irrigation, lighting or hardscaping.
Before hiring a landscaper, make sure the company is licensed and insured and has a good reputation. Also, ask for references and a portfolio to see the contractor's previous work.
A well-maintained outdoor space enhances your property's curb appeal and makes it a more inviting place to entertain guests. It also helps to filter dust and pollutants, increase oxygen in the air, improve indoor air quality and help curb soil erosion.
A landscape maintenance contract should cover all the basics, including mowing, lawn fertilization and pest control, spring cleanup, mulching, leaf removal and edging and trimming. Some contracts include aeration and over seeding as well.
It's important to choose a provider with a comprehensive management plan, not just one that offers basic landscape maintenance services. These providers will modify their plans periodically to keep up with the evolving needs of shrubs, flowers and trees.
One of the best ways to learn more about the fine people behind is to get in touch with them. If you are considering a new landscape for your home or office, the professionals can help you turn your dreams into reality. They have been in business for more than 20 years and are highly experienced at handling all your landscaping needs. The company specializes in landscape design, installation and maintenance. To get started, complete the online form and a member of their staff will contact you in no time. They offer a free estimate and are happy to answer any questions you may have about their services. You can also call them directly if you would like to speak with someone personally about your landscape project.
Landscapers are professionals who specialize in designing, planning, and creating outdoor spaces such as gardens, yards, and parks. Their skills and expertise are essential in creating outdoor spaces that are both functional and aesthetically pleasing. They are knowledgeable in a wide range of topics related to landscaping, including plant selection, soil composition, irrigation systems, hardscaping, and outdoor lighting. Landscapers work with clients to understand their specific needs and preferences, and develop a custom plan that takes into account factors such as budget, space limitations, and desired functionality. They may also provide ongoing maintenance services to keep the outdoor space healthy and attractive over time. Landscapers can work for landscaping companies, nurseries, garden centers, or as independent contractors.
landscaping
landscaping company
landscaping design
landscaping services
lawn care